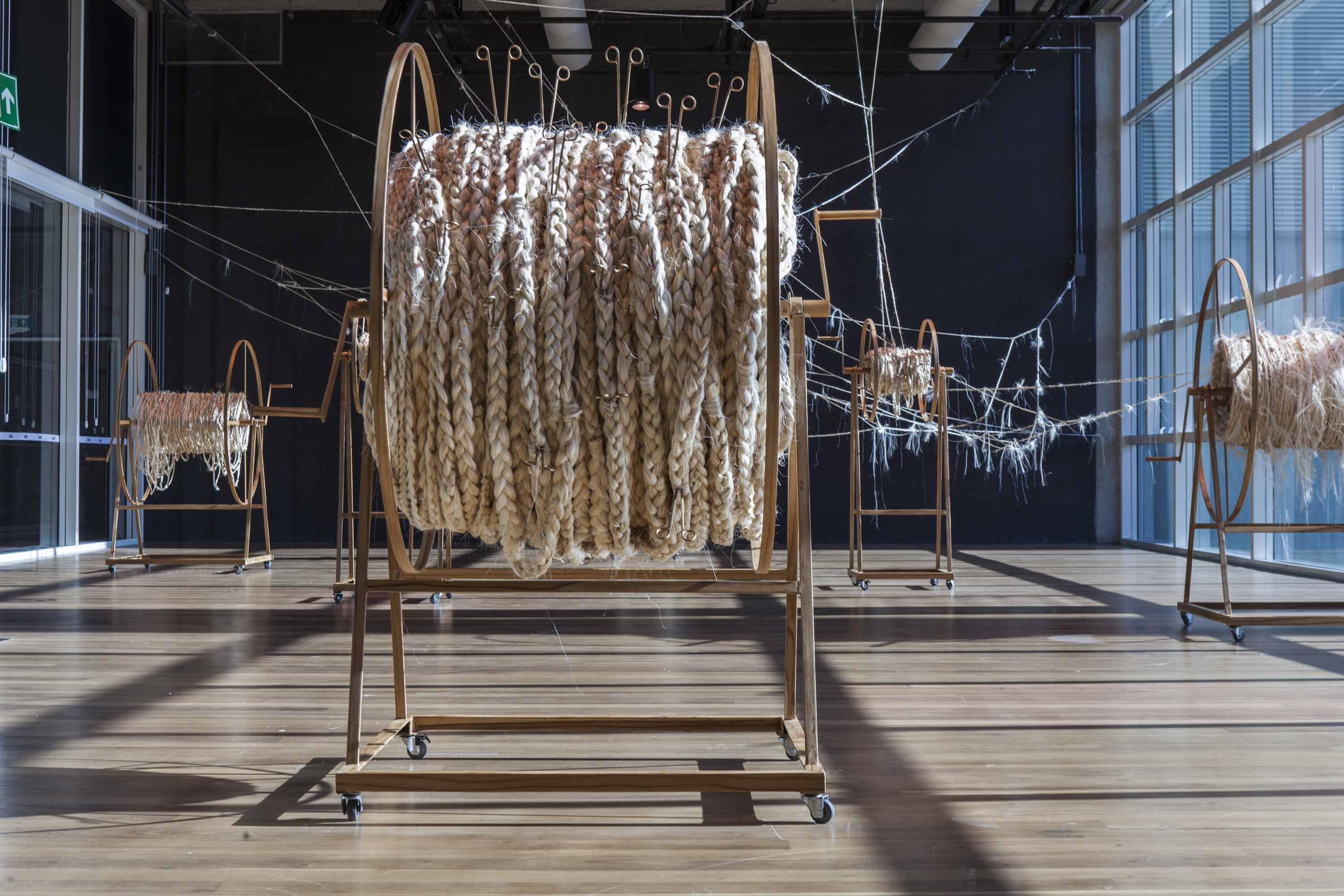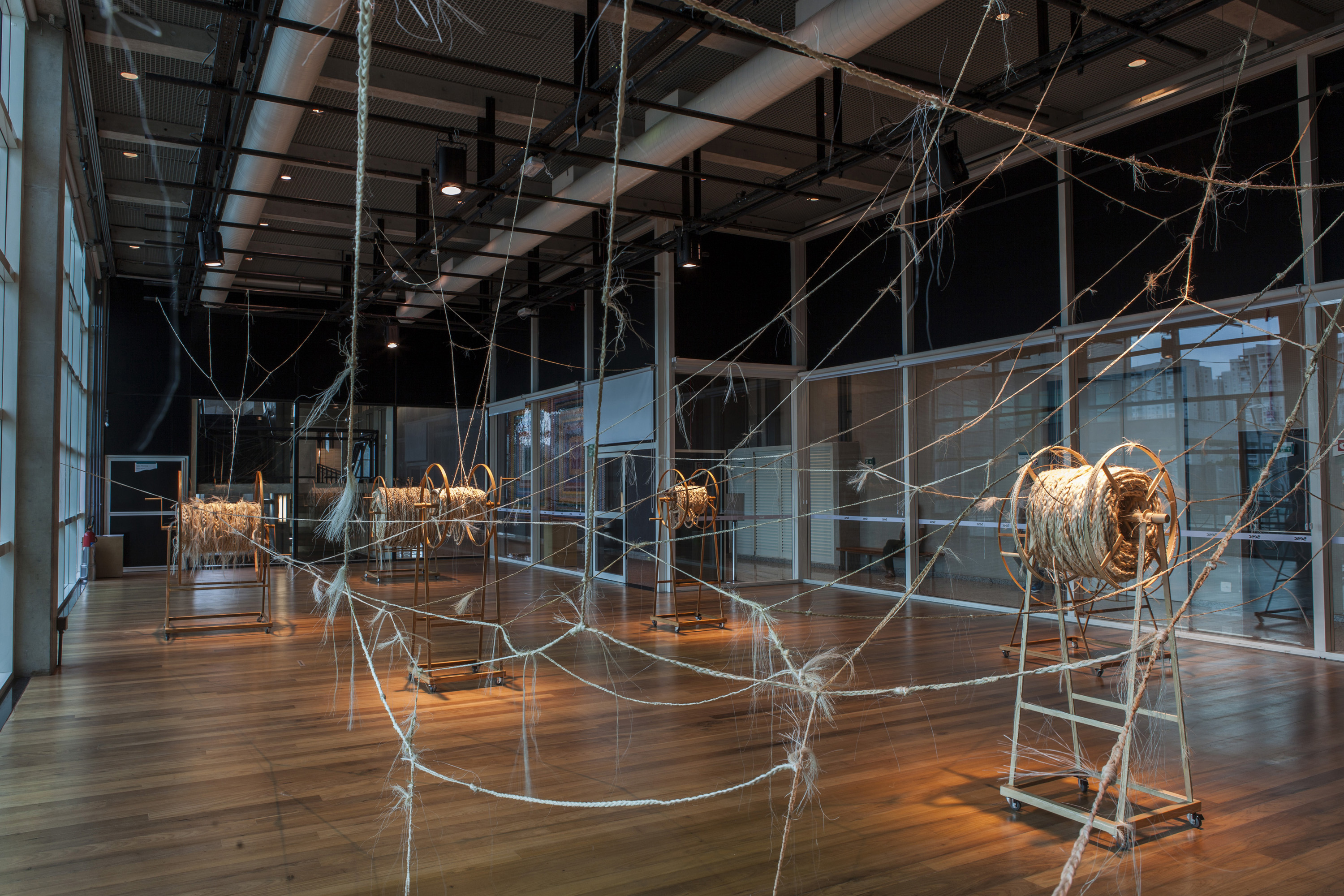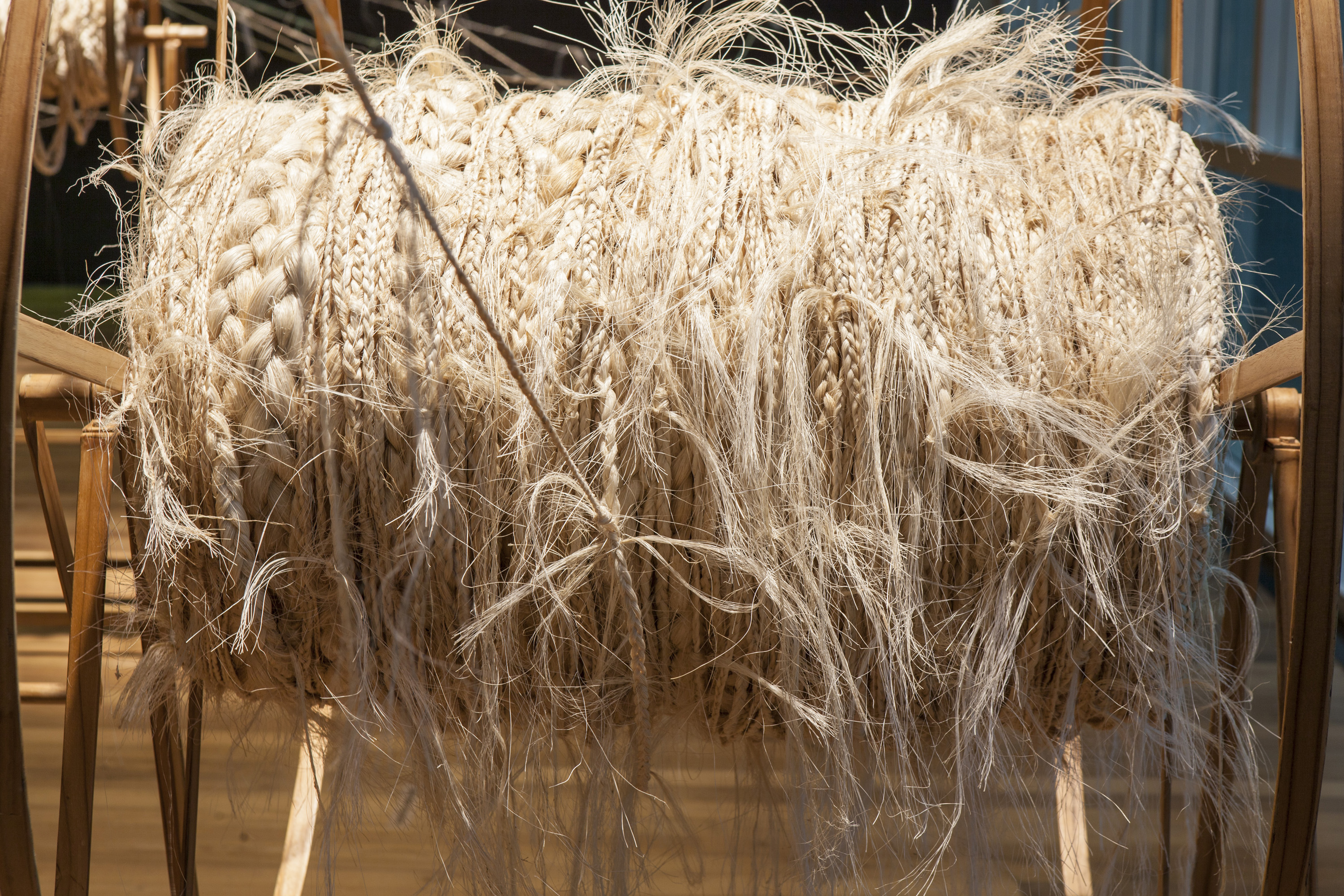 photographic record
Rapunzel, Flávia Bertinato
Sesc Santo Amaro, São Paulo, SP
January, 2017
Photographic record of the installation/sculptures Rapunzel, by the artist Flávia Bertinato.

The work consists of hand-made sisal braids, iron spools with wood coating and surgical scissors. The installation occupies the Espaço das Artes, at Sesc Santo Amaro, and refers to the moment in the popular tale in which the character Rapunzel has her braids cut.
© 2022 All rights reserved